This week marked the launch of Stak's brand new venture into fiction with our most exciting project yet.
Teaming up with the makers of chart-topping fiction podcasts The Offensive and Jackie the Ripper once more, Stak brings you BOOM, a groundbreaking drama with a star-studded cast that includes BAFTA nominee Omari Douglas and two-time Olivier Award winner Sharon D. Clarke MBE.
Set at the turn of the century in the headquarters of America's doomed services and tech giant Enron, BOOM is an edge-of-the-seat thriller with a gripping dystopian twist. The story follows Jim Yang, a finance manager at Enron who is moved to Enron Broadband Services to help fulfil the company's ambitious boom or bust strategy: to control the internet.
As Enron keeps growing, the once introverted Jim is thrust into the greed, chaos and dazzling debauchery of the late 90s. But it isn't the soaring share price that changes his life. It isn't even the new friends. It is an email. An email from a different time, some point in the future, routed via some sophisticated server back to September 1999, to Houston, to Jim Yang. To YangStud@AOL.com.
It's from a company in the future, who claim to have saved Jim's life. And in return? They want Enron's money.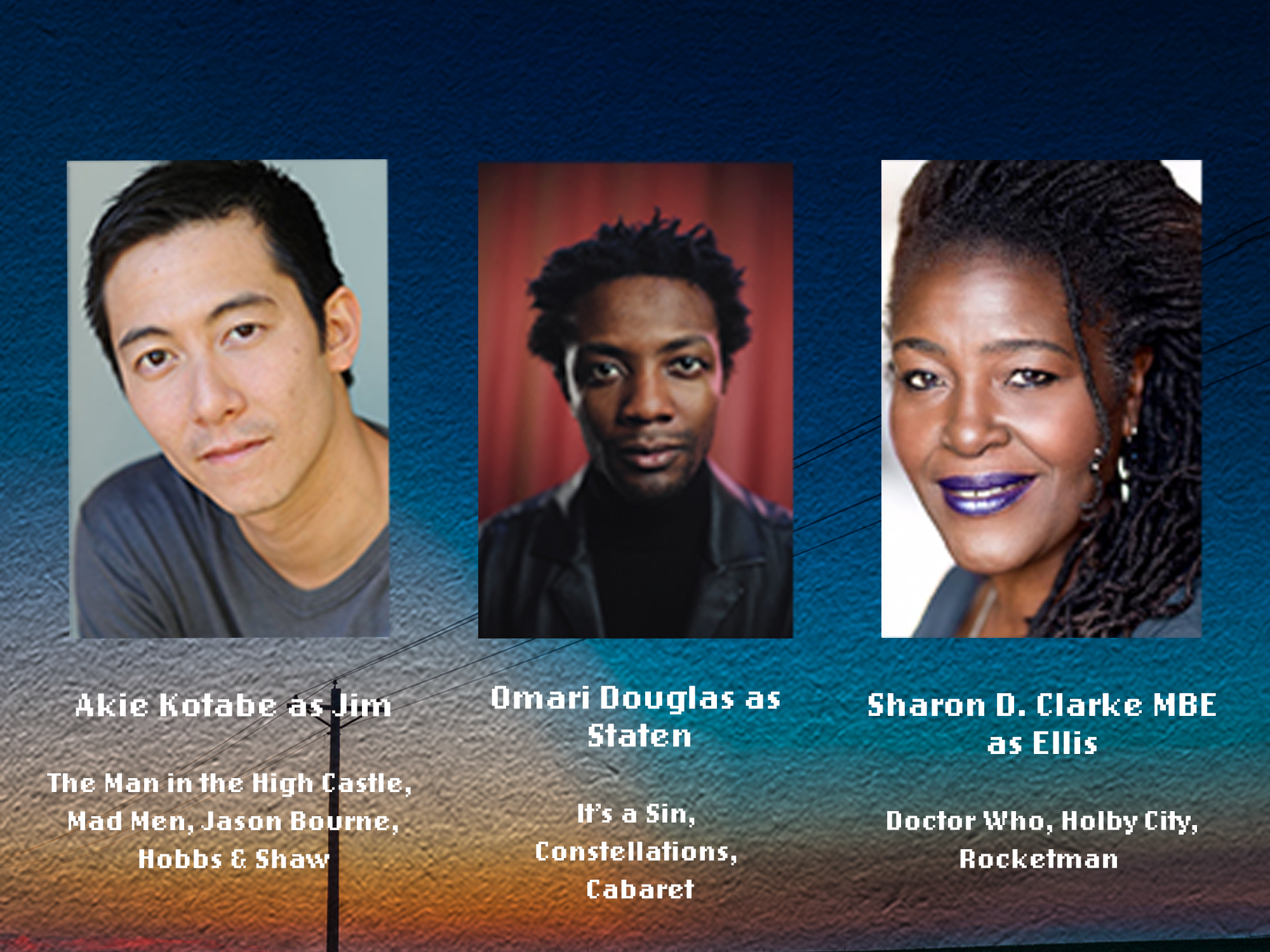 Jim becomes embroiled in a time-travelling conspiracy that will turn his world upside down. BOOM will have listeners instantly hooked and they will want to keep coming back for more.
The series is expertly sound designed by Adam Jarrell (The Offensive and Jackie the Ripper) and Tom Whalley (BBC Radio 6 Music, His Darker Materials and The Wire Stripped) and provides a rich, enthralling audio experience, suffused with the retro futuristic music and cinema of the 1990s.
"BOOM is the most ambitious thing we've tried," said Joel Emery, who wrote the series. "We wanted to capture the same feeling that Stranger Things achieved on screen, but in audio.
"BOOM combines the reality of working at Enron during their prime with the surreal, fantastical nature of our protagonist's adventure as he communicates through time. After all, the turn of the century was the era of The Matrix and Fight Club."
And behind the show's futuristic twists and turns, listeners will be gripped by both a timeless story of Jim's self-discovery and Enron's story of boom and bust – one that's hugely relevant to our hyper-digital and hyper-corporate age today. It's a timeless, mystifying story of greed and the human condition, told within an utterly immersive composite of late 90s nostalgia.
All six episodes of BOOM Season One will be available to listen on Monday June 27th via Apple Podcasts, Spotify, or wherever you get your podcasts! Make sure to search 'Boom' and hit subscribe.