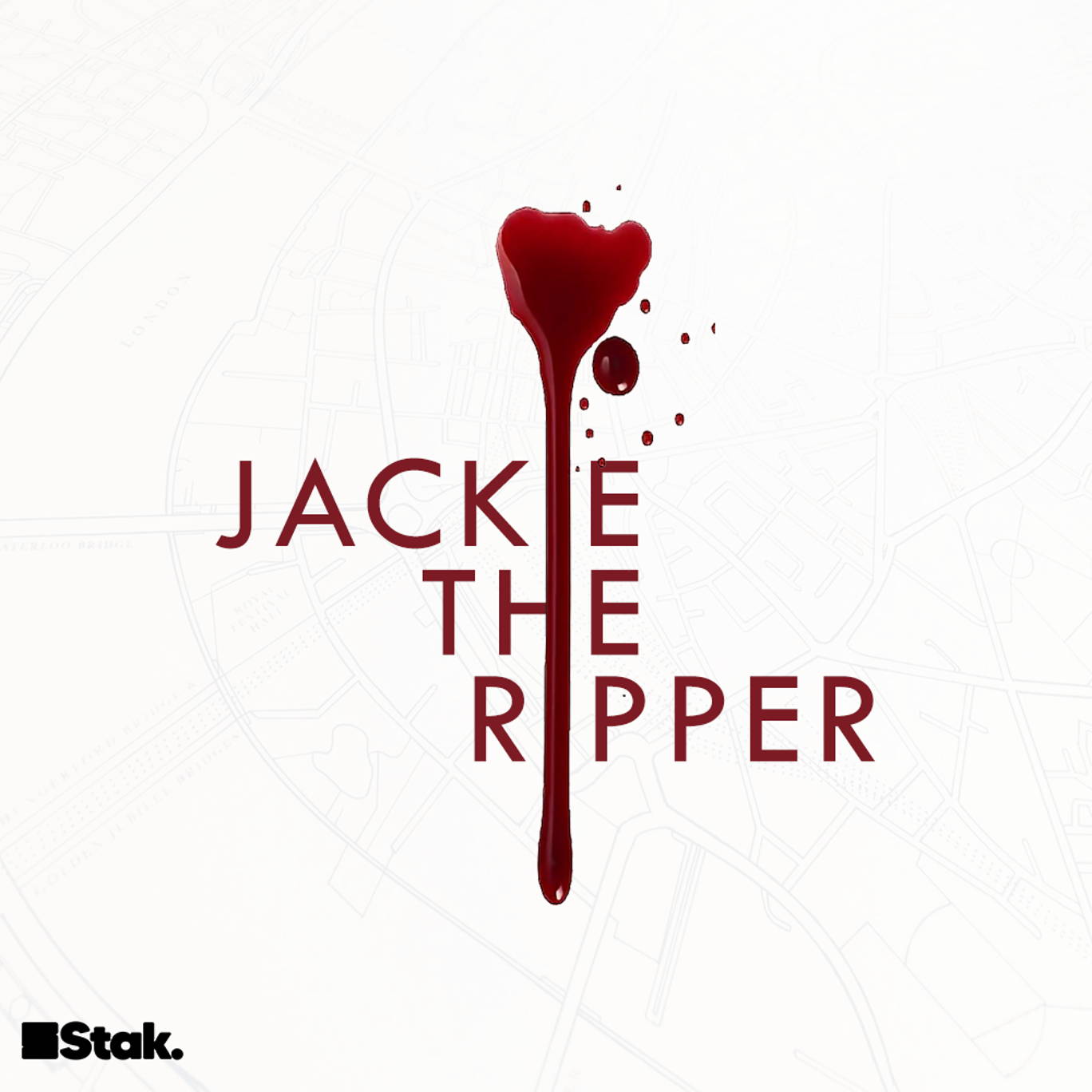 Chapter 6: Kicked To The Curb
Where to listen:
Jackie has struck twice in a calamitous night for London policing. PC Sally Maybrick's innocence has been proven with the blood of two dead men as Abberline faces an imminent dismissal from his beloved Scotland Yard.
Starring:
Paul Waggott as Lead Detective Freddie Abberline
Jennifer Tierney as Chief Inspector Donna Swanson
Acushla-Tara Kupe as Jill Hunter
Adam Jarrell as Acting Police Commissioner Henry Smith
Karim Kronfli as Met. Commissioner Sir Charles Warren
Ant McGinley as PC Jonas Mizen
Additional voices:
Jo Price
Sara Lynam
Joaquin Augusto Quinteros
Thomas Mitchells
Written by:
Joel Emery
Directed by:
Adam Jarrell 
Produced by:
Joel Emery
Adam Jarrell
Finn Ranson
Luke Moore
Executive Producer:
Joel Emery
Main theme:
The Antibody by Alec Slayne - courtesy of Epidemic Sound
Featuring:
Ventifacts by Anthony Earls - courtesy of Epidemic Sound
Get Out by Alec Slayne - courtesy of Epidemic Sound
Be Strong by Nightcap- courtesy of Epidemic Sound
WARNING. This podcast contains explicit language and content some listeners may find objectionable.
This is a work of fiction. Any similarities to persons living or deceased, organisations, places or events is purely coincidental. All scenarios are from the author's imagination. This podcast is protected under copyright.
Listener discretion is advised.
The audio in this podcast is property of Stak.
---
See acast.com/privacy for privacy and opt-out information.