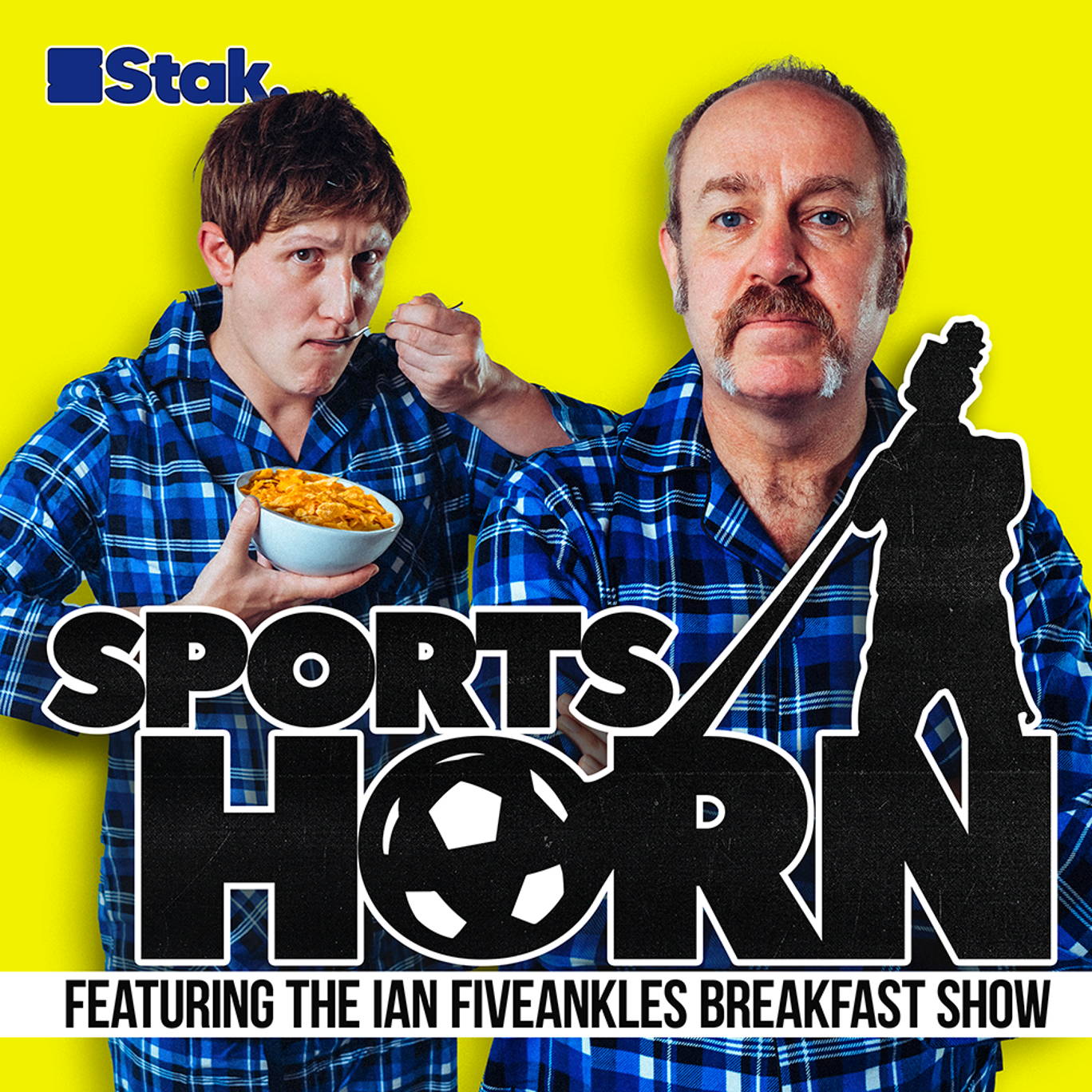 Episode 2: Who let the dogs out?
Where to listen:
This week Anthony and Ian have been selected as celebrity judges in this year's big dog show and for a bit of practice producer Sandra is about to let 20 dogs into the studio...
We hope you're enjoying The Ian Fiveankles Breakfast Show on Sports Horn, sponsored by 'Big Boned Cleaners' - we won't ever send round small weaklings to clean your house!
Sports Horn will return same time next Tuesday, where our duo will be getting involved in a new governmental breakfast campaign, 'Get it down ya!' with two members of a football firm.
Sports Horn is a brand new sitcom hosted by comedians Anthony Richardson and Mark Davison, best known collectively as the popular online sketch duo 'The Exploding Heads'. Tell all your friends, and make sure to give them those all-important five stars wherever you stream your podcasts, which will allow us to make more shows!  
Sports Horn is a Stak Production.
This is a work of fiction. This podcast is protected under copyright. Listener discretion is advised.
---
Hosted on Acast. See acast.com/privacy for more information.