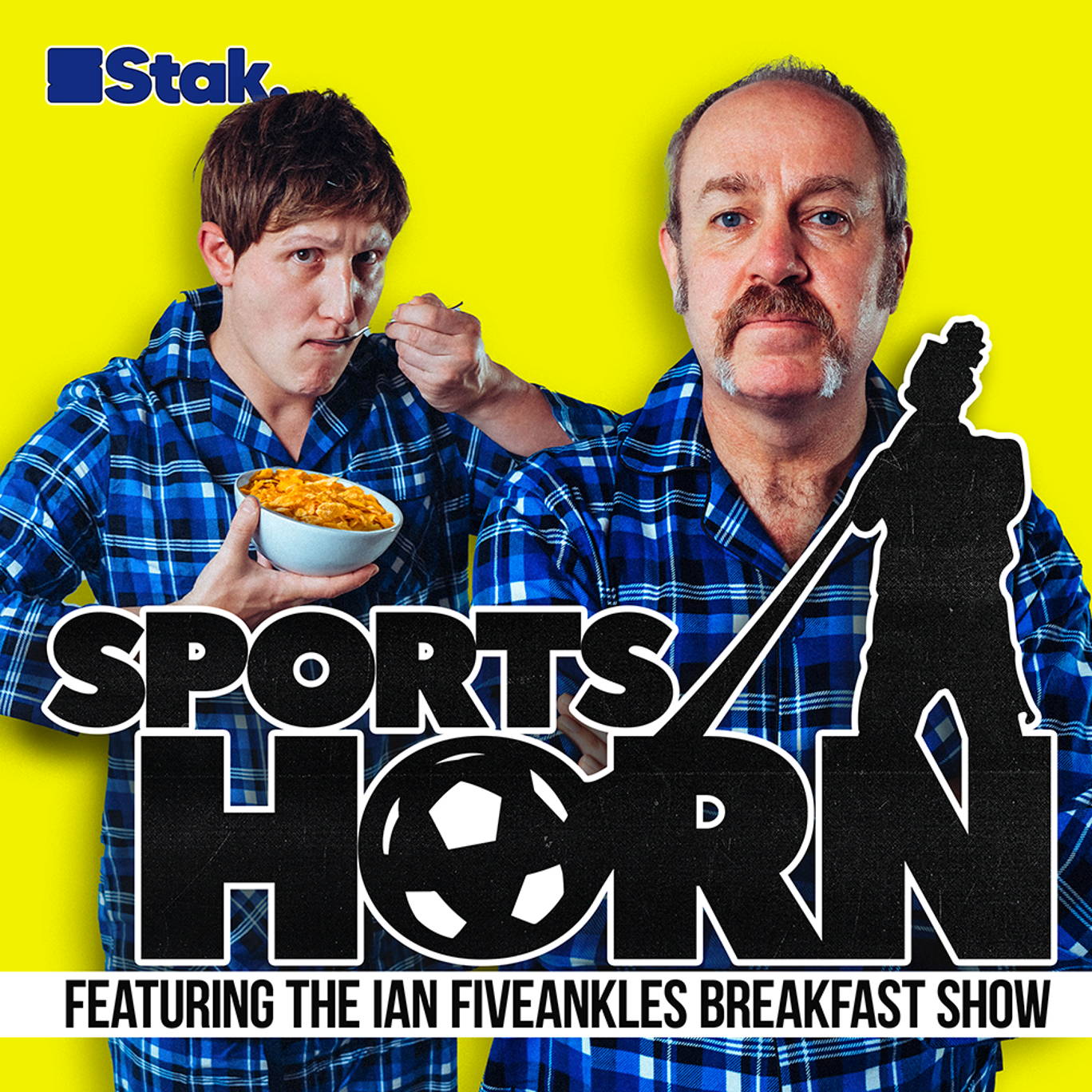 Episode 24: The Messi Moon Landings
Where to listen:
Remember back in 2020, when Messi and Ronaldo went into space? That was proper mad, wasn't it?
Sports Horn is a sitcom hosted by comedians Anthony Richardson and Mark Davison, best known collectively as the popular online sketch duo 'The Exploding Heads'.
Tell all your friends, and make sure to give them those all-important five stars wherever you stream your podcasts, which will allow us to make more shows!  
Sports Horn is a Stak Production.
This is a work of fiction. Any names or characters, businesses or places, events or incidents, are fictitious. Any resemblance to actual persons, living or dead, or actual events is purely coincidental.
---
Hosted on Acast. See acast.com/privacy for more information.