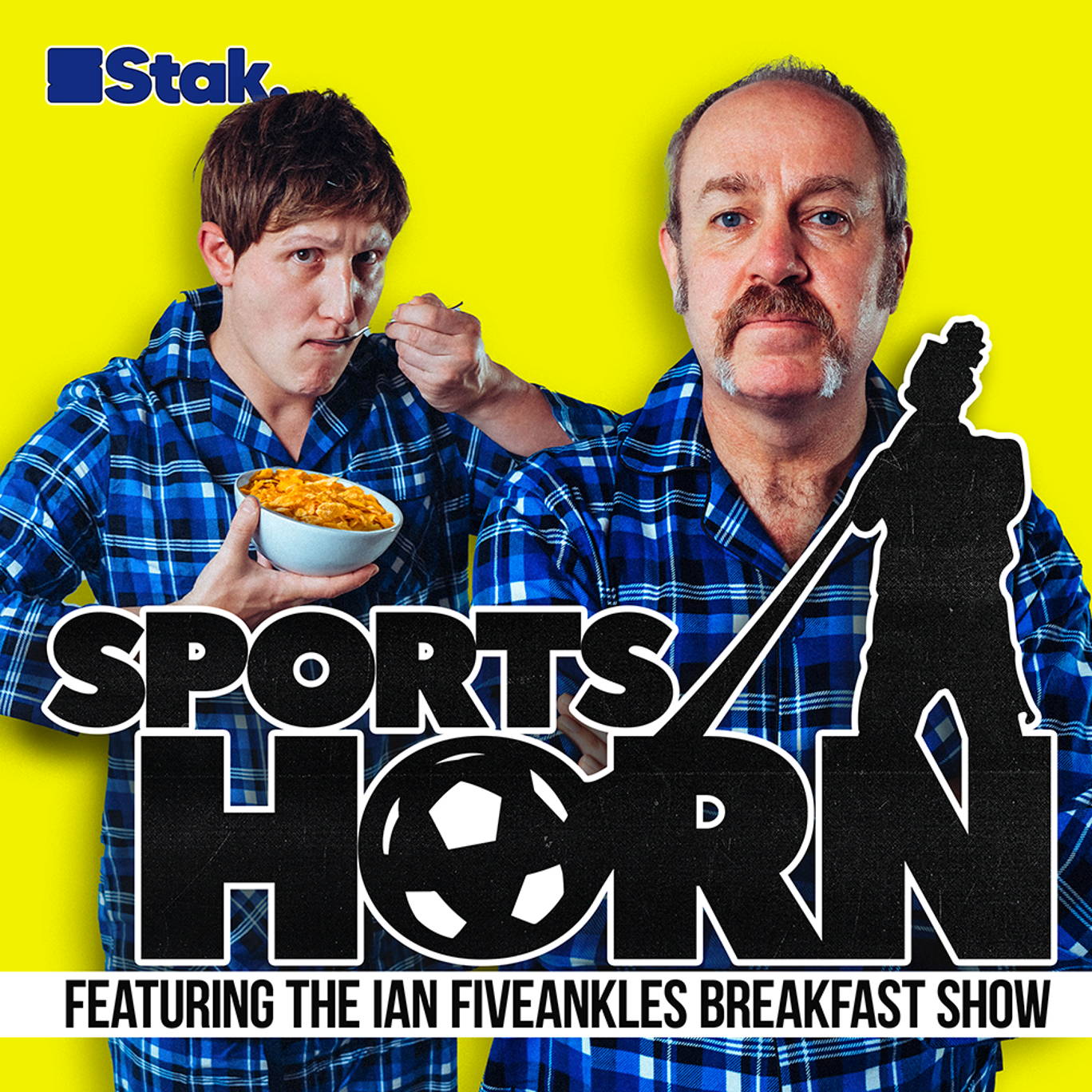 Episode 4: Ian's Jackanory!
Where to listen:
"It's 300 pages long and at one point it quotes Sartre which is unusual for a book for the under 10s."
This week on Sports Horn Sean Longstaff is booked to perform extracts from his new book 'Little Geordie and the Gates Of Hell' to 30 reading-mad children from St Theresa's Primary School, and Ian lets the nation know his true feelings be known regarding one Rod Wallace.
Sports Horn will return same time next Tuesday, where our new King Charles is visiting Sports Horn!
Sports Horn is a brand new sitcom hosted by comedians Anthony Richardson and Mark Davison, best known collectively as the popular online sketch duo 'The Exploding Heads'. Tell all your friends, and make sure to give them those all-important five stars wherever you stream your podcasts, which will allow us to make more shows!  
Sports Horn is a Stak Production.
This is a work of fiction. This podcast is protected under copyright. Listener discretion is advised.
---
Hosted on Acast. See acast.com/privacy for more information.