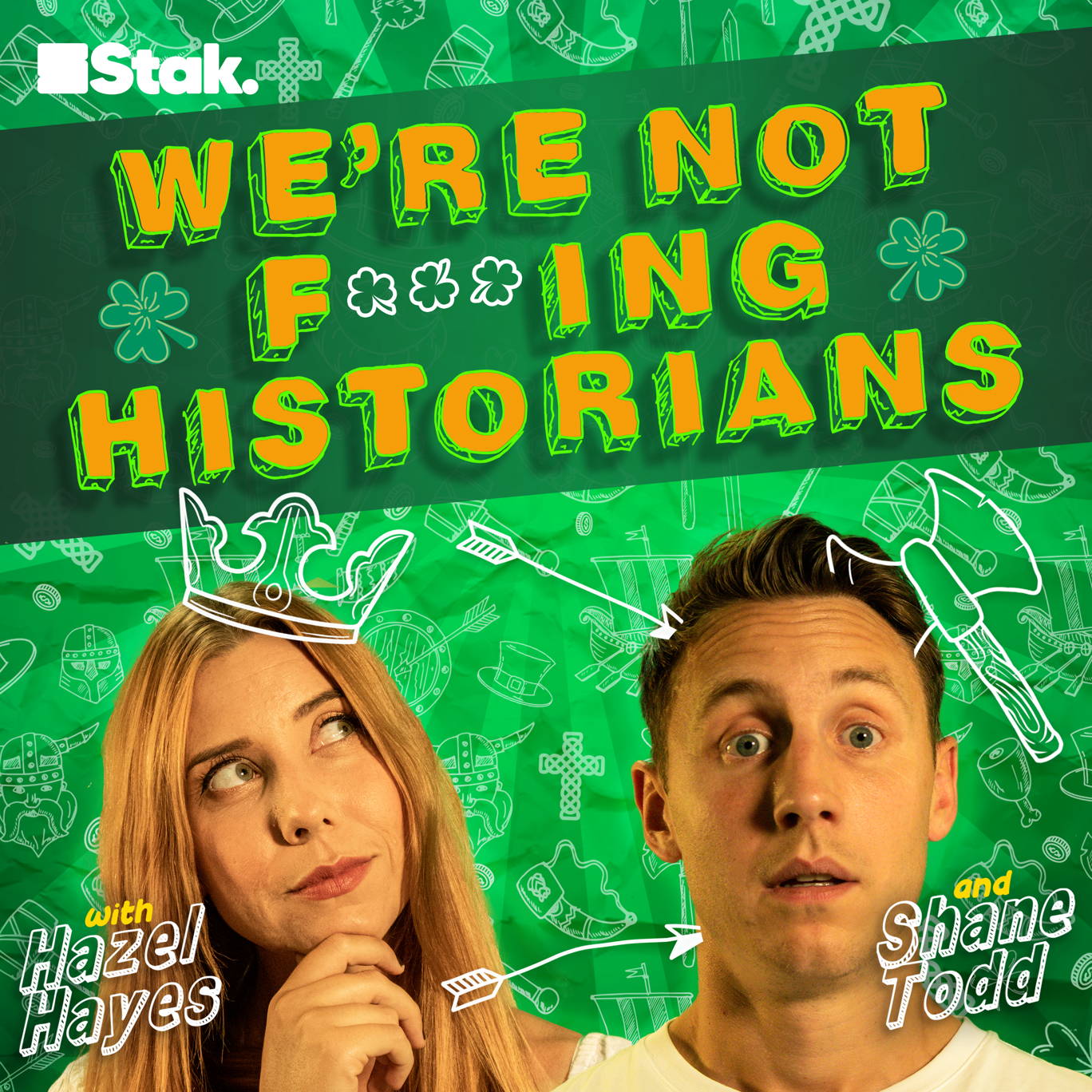 The Last High King of Ireland, Brian
Where to listen:
Welcome back to We're Not F***ing Historians, your alternative guide to Irish history! This week, Brian Boru and his stag do roll into town.
Brian was one of Ireland's most successful and unifying monarchs. But it didn't end well. Shane and Hazel talk about Brian's pub crawl of death, Bono's performance at his coronation, and how he saved Ireland from Carlsberg.
We'll be releasing new shows every Tuesday! Keep your eyes peeled, your ears pinned back, and your Guinesses chilled and subscribe now so that you never miss an episode.
**Please take the time to rate and review us on Apple Podcasts or wherever you get your pods. It means a great deal to the show and will make it easier for other potential listeners to find us. Thanks!**
---
See acast.com/privacy for privacy and opt-out information.