When considering different ages of storytelling, the modern behemoth of the medium would be filmmaking. The industry was worth an estimated $136 billion in 2018 and, with every device, platform and media studio jostling for its own place in the field, the critical discussion around cinema has never been more prominent.
Alex Zane is a broadcaster and presenter who has been at the forefront of this discussion for nearly twenty years. Many will know him as the face of various MTV, Sky and Channel 4 TV shows, with presenting experience ranging from fronting shows like Popworld and Rude Tube to live hosting duties at V Festival and Wireless Festival.
Despite his broad range of experience, Alex's true passion for cinema has remained a constant in his career. It was, admittedly, a harrowing introduction to the genre at the aged of five. "I watched Jaws, against my mum's wishes. Well, I say against my mum's wishes. She was like, "you're not watching Jaws." I'm like, it's on TV. I want to watch Jaws. And she said, "well, don't say I didn't warn you."
This terrifying ordeal did at least cement a fascination with cinema that remains central in Alex's work. He began his hosting career on Screenplay, a film review show on MTV in 2002. The show casted an objective, critical eye over various films and was actually a fairly novel concept. "Until that point, MTV had just done promo shows for movies. They were paid by a movie studio to tell everyone how great this new film is.
And then we came along and did this half hour show of where we were like "that's rubbish, that's not good. This is great.". And initially the studios were like: we can't do this." But the show's success, and praise for its honest opinions, meant the show remained a fan favourite on the network. The show's appeal was rooted in Alex's learned understanding of the films and his passion for cinema, which he believes is even more vital in today's broadcasting climate. It'd prove to be a cornerstone of his eventual work with us here at Stakhanov.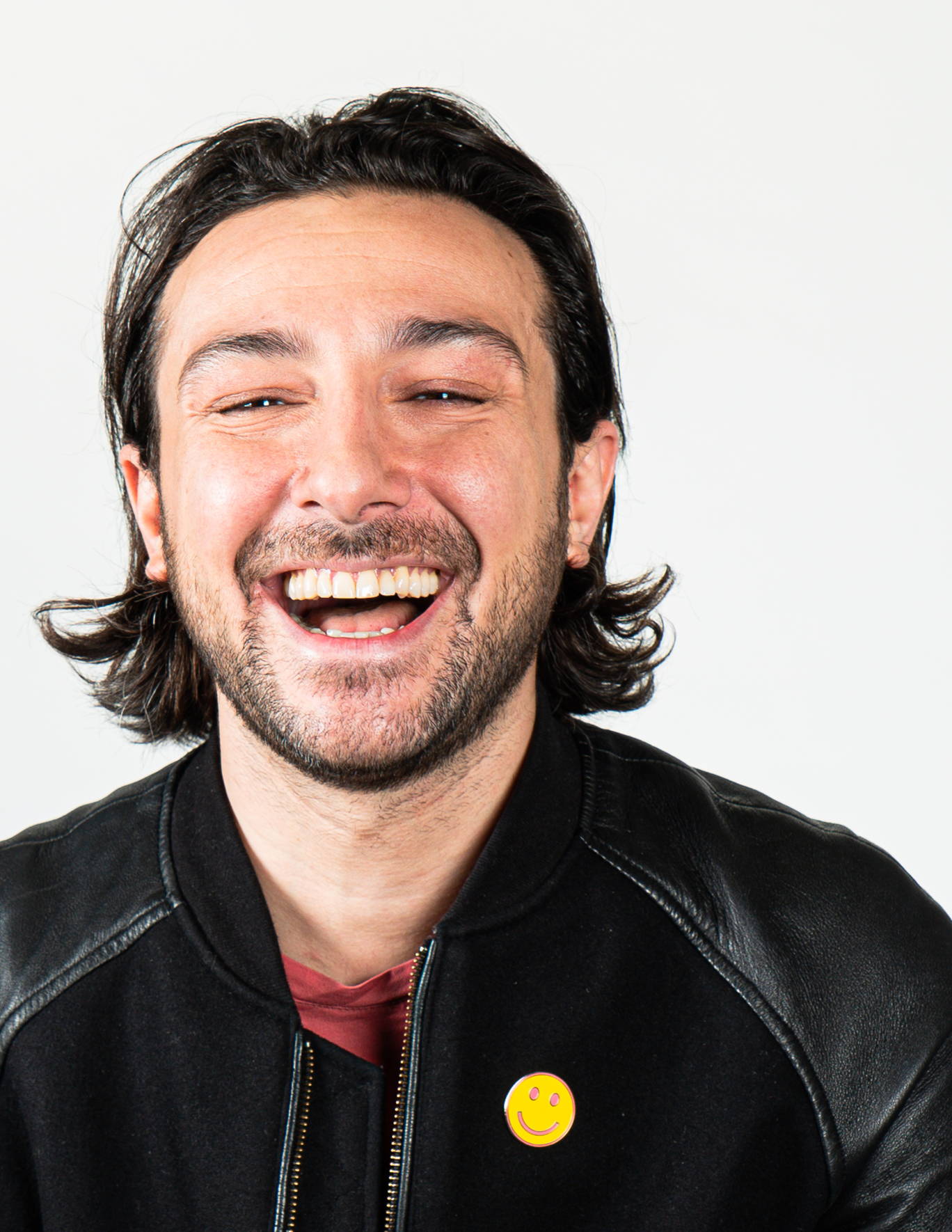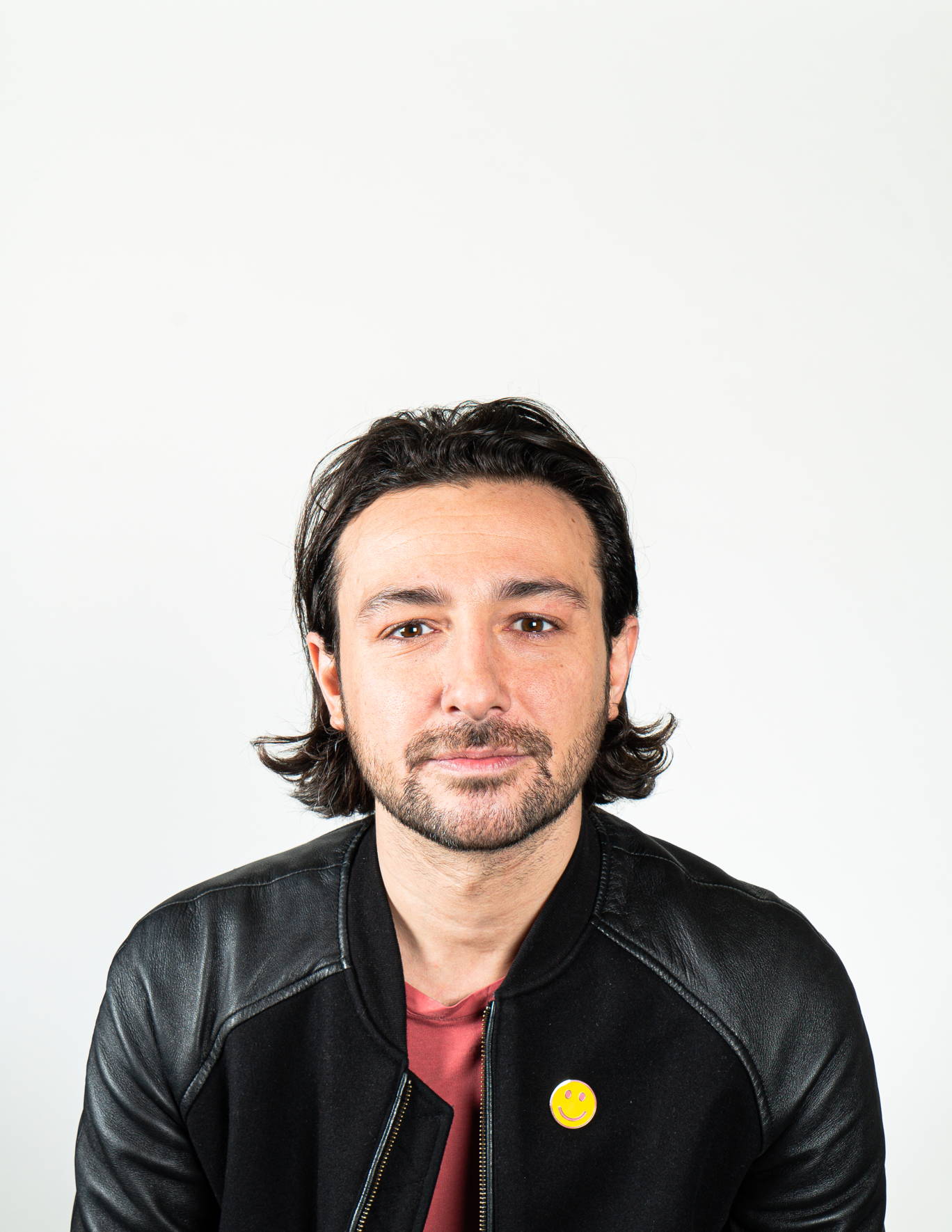 After the show's success, Alex transitioned into mainstream hosting duties for XFM and Channel 4. His sharp, irreverent presenting style eventually earned him a slot hosting XFM's Breakfast Show, with Stakhanov's own Pete Donaldson. This is where their professional and personal relationship began, as well as the early strands of an entirely novel concept at the time: podcasting.
"I think I remember the first time someone went, "So we're going to do a podcast." And I went, what is that? What is that? I have never heard that word before. And I'm 30 years old and I've never heard the word podcast. Please explain it to me."
Unfortunately, these early recordings are lost to the annals of radio history - though to hear Alex describe them as "an hour talking absolute nonsense" is probably a fair summary. Their on-air relationship ended after a few years at XFM, but the desire to work together again never waned. Once Stakhanov was up and running as a production house, it was only a matter of time.
"We'd been talking for a while about the idea of me doing a movie podcast and [Pete] said "you should come and do it with us. We've got everything here, we've got the setup and all you need to do is turn up and say things!"
Pete introduced Alex to now-co-presenter Chris Tilly as a man "who knows even more about films than you." Wounded, but reluctantly in agreement, Alex and Chris set about creating a movie podcast alongside Alex's friend Vicky, a former classmate from his Media and Communications degree at Goldsmiths, University of London.
Although the chemistry between the presenters was immediately palpable, settling on a format proved more difficult. "I initially came from a different angle, which was: let's laugh at rubbish films. I enjoy watching terrible films. I take a really perverse pleasure in wasting an hour of an hour and a half of my life watching something that is fundamentally and inexcusably bad, full stop.
But then there were two things. First of all, Chris was like, I don't want to be negative… And the other thing was that I suddenly realized that it's kind of easy to just sort of go "this is bad, let's laugh at it." And there's nothing wrong with that, but to talk about good films and to talk about films that you love and still have a laugh about them is more interesting."
While the show is a fun, irreverent look into the great, good and truly awful of cinema, at the heart of the show lies an appreciation and understanding of the subject. The podcast is an immersive listen that relies upon and showcases the hosts' love for film. It's like being the silent listener as the three of them having a debate about films in the pub after the show- which we're reliably formed is exactly what happens post-recording.
Listen to Clash of the Titles now – subscribe here, or search 'Clash of the Titles' on your chosen podcast app.