It quickly became apparent that planning, writing and performing Football Ramble Live 2019 was not as simple as pitching up to a theatre and doing a podcast episode in front of an audience. From the logistics involved in booking the various dates, to designing the set and multimedia content around the four hosts, it became a mammoth task. Luke Moore, one of the hosts of the Football Ramble, was keen to avoid the trap other live podcasts can often fall into:
"We were conscious of the fact that a theatre show and for us it's never really been enough to just replicate the podcast sat behind desks on stage to people who have paid for a night out… The show is hopefully more entertaining and more of a comedic, interactive night out - rather than just a chance to see some blokes talk about football for an hour."
The process took in excess of six months to plan and execute. While the Football Ramble hosts set about planning what the show would actually contain, and Sam Smith focused on the visual assets, the other Stakhanov employees focused on the bookings and how feasible they would be logistically. Early questions included how many dates should we do, where could we go, can we tour overseas and how will we fit this around our usual schedule? Crucially, with the launch of Football Ramble Daily in August, it would be impossible to block out three weeks and perform six nights a week, since we still had a daily podcast to run back in London.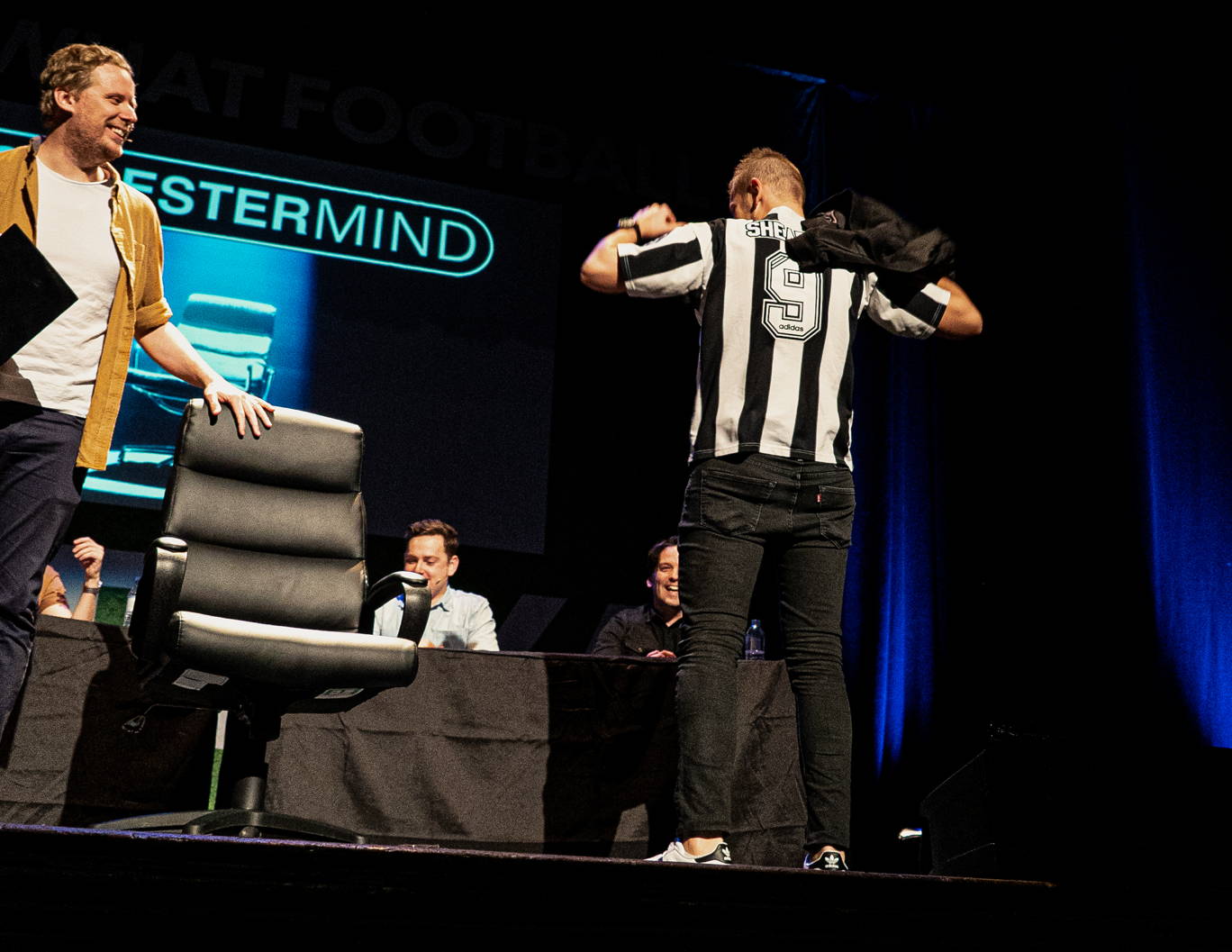 As the 26th of September loomed ever-closer, the final plans were being put into place. We secured British comedy star Maisie Adam, the So You Think You're Funny? 2017 winner and regular panellist on a variety of television comedy shows. The hosts advertised the tour on Football Ramble Daily episodes, as well as during guest appearances on a variety of other radio networks. We also used a tailored mix of organic and paid social media advertising to encourage listeners to buy tickets. With the first show at London's Hackney Empire finally here, it was difficult to gauge how the UK leg of the tour would pan out, and how the new-look live show would be received.
Maisie Adam warmed up the crowd with a funny and personable set, featuring anecdotes from her childhood - and a bit of football chat thrown in as a taster. And, from the opening minutes of the first sellout show, it was clear how enjoyable the tour was going to be. A raucous crowd were delighted to see the Football Ramble hosts perform their first live show in two and a half years, and the opening videos were a heady mix of sublime and utterly ridiculous. The crowd was in fine voice throughout, and made the hosts feel as if they'd never been away. Jim Campbell remembers even the tiny nuances getting cheers of appreciation:
"Things would get laughs, or get a cheer of recognition, that we just say among ourselves. They're just phrases we use that aren't even supposed to be jokes, but they see what the audience what our listenership has picked up on. You feel like they really know us well."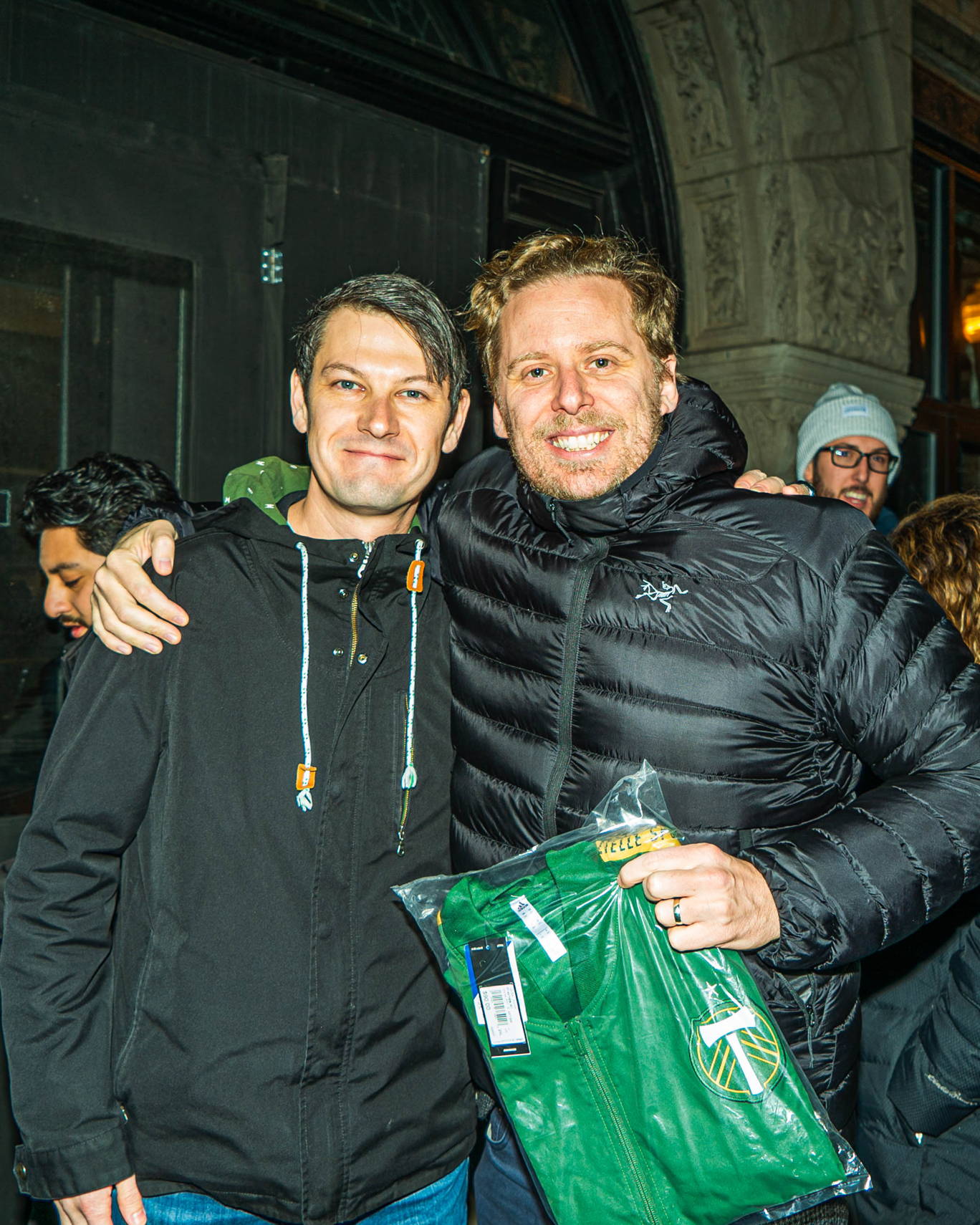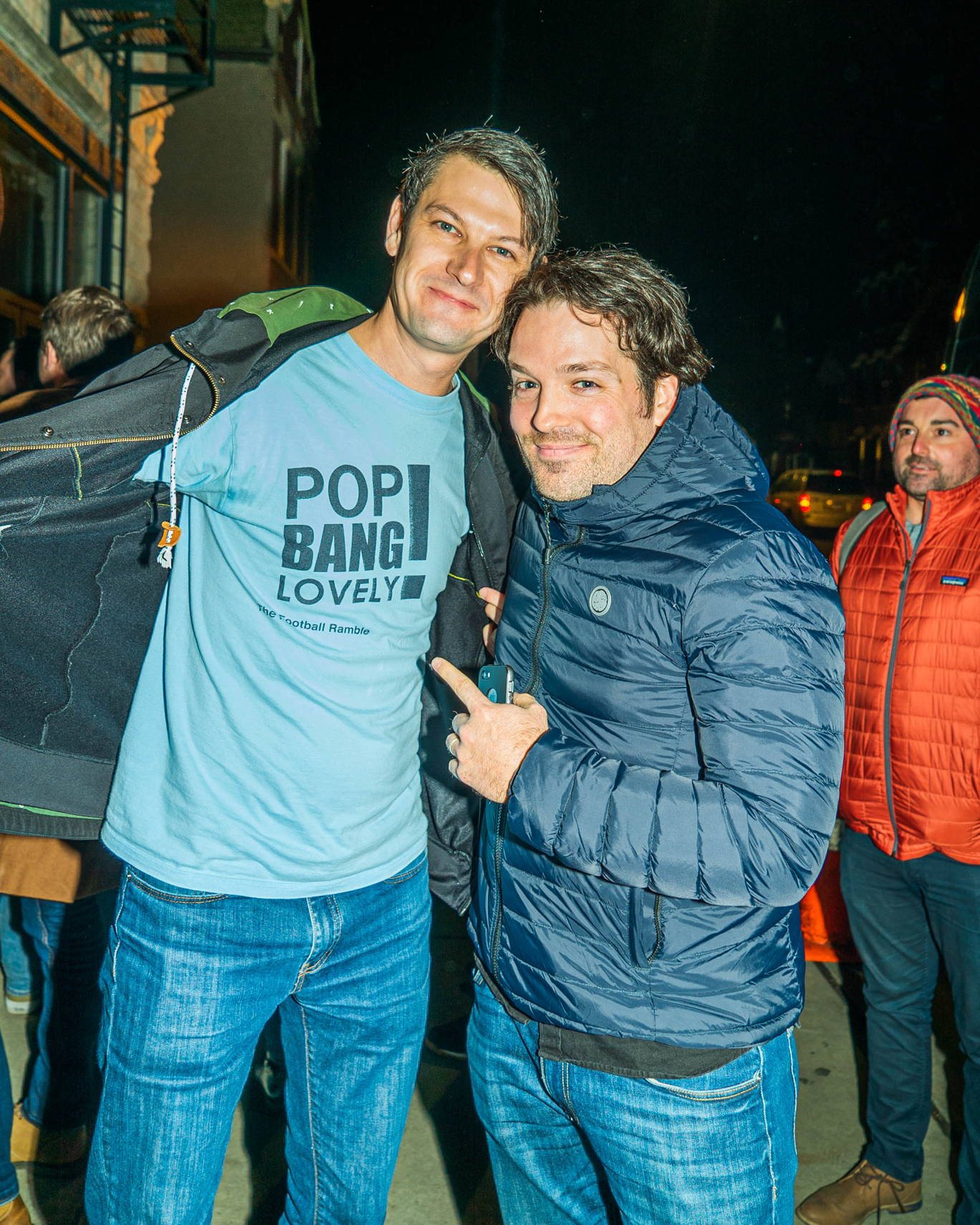 The first weekend was rounded off by another enjoyable show at the beautiful Alexandra Palace Theatre, before the busy weekends came thick and fast. Particular highlights included Brighton at the Theatre Royal and a sold-out night at London's Shepherds Bush Empire. We joined a frankly outrageous list of acts who had performed at the venue and were rewarded with one of the loudest, most appreciative crowds of the entire tour.
Colder nights and further distances beckoned as the tour stretched throughout October, but the energy did not remotely suffer. Our Tour Manager, Rhys Thomas, would load up his van with the various equipment necessary and meet us at the venue for the necessary pre-show soundcheck and video testing. We finished the domestic leg of the tour with a hugely enjoyable run of shows, including raucous nights at Birmingham's Town Hall and the Tyne Theatre & Opera House in Newcastle before two shows over one evening at The Lowry in Salford. With the domestic run over, the team had 36 hours to compose themselves, before heading across the Atlantic to unprecedented territory for our live shows: North America. Despite a huge listenership in the North America, Luke was more apprehensive about performing a live show for the first time.
"I was a bit more nervous before the American shows, because I wasn't sure what would go over well and what wouldn't. But I think after about 10 minutes into our first show in Manhattan (New York), it was relaxing after that - we realised they were fans."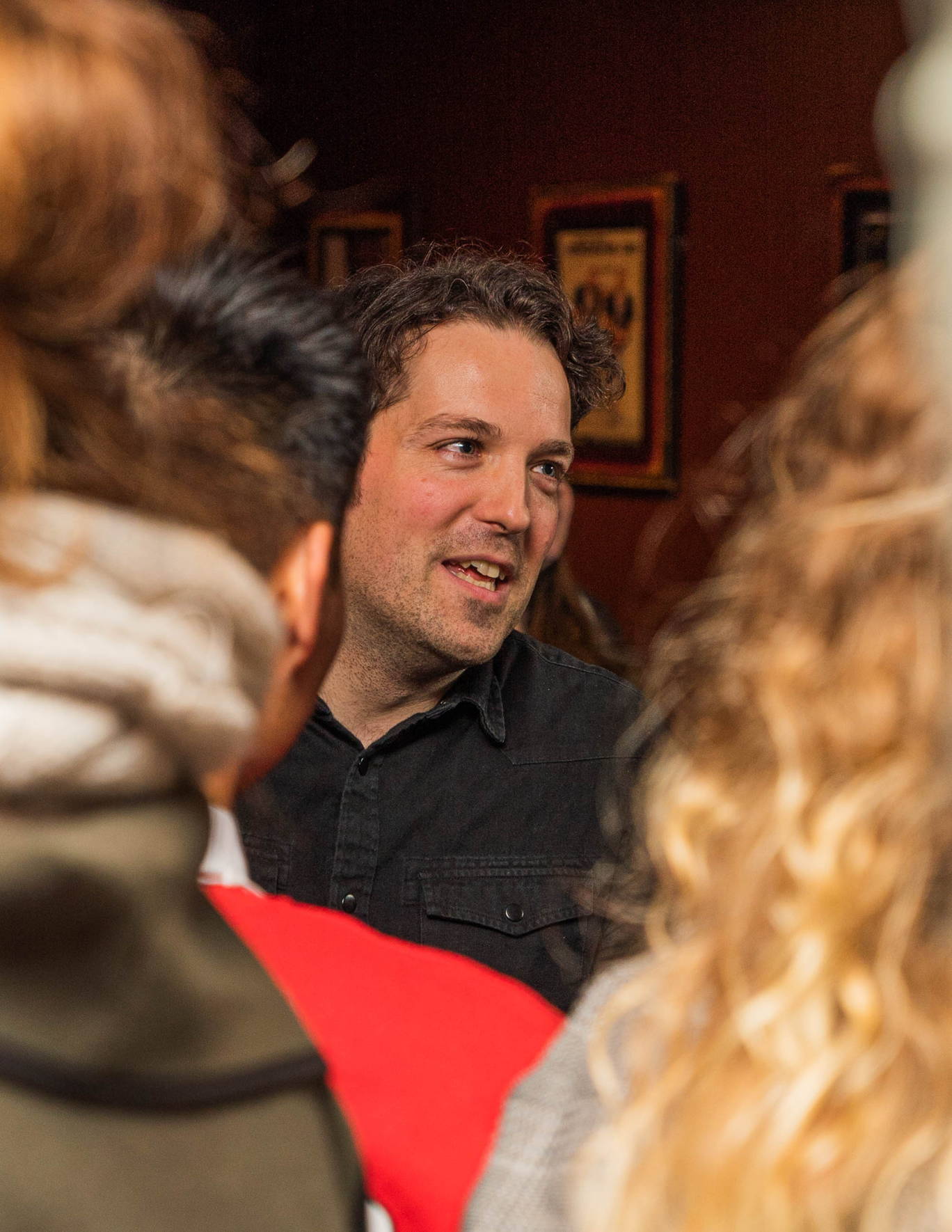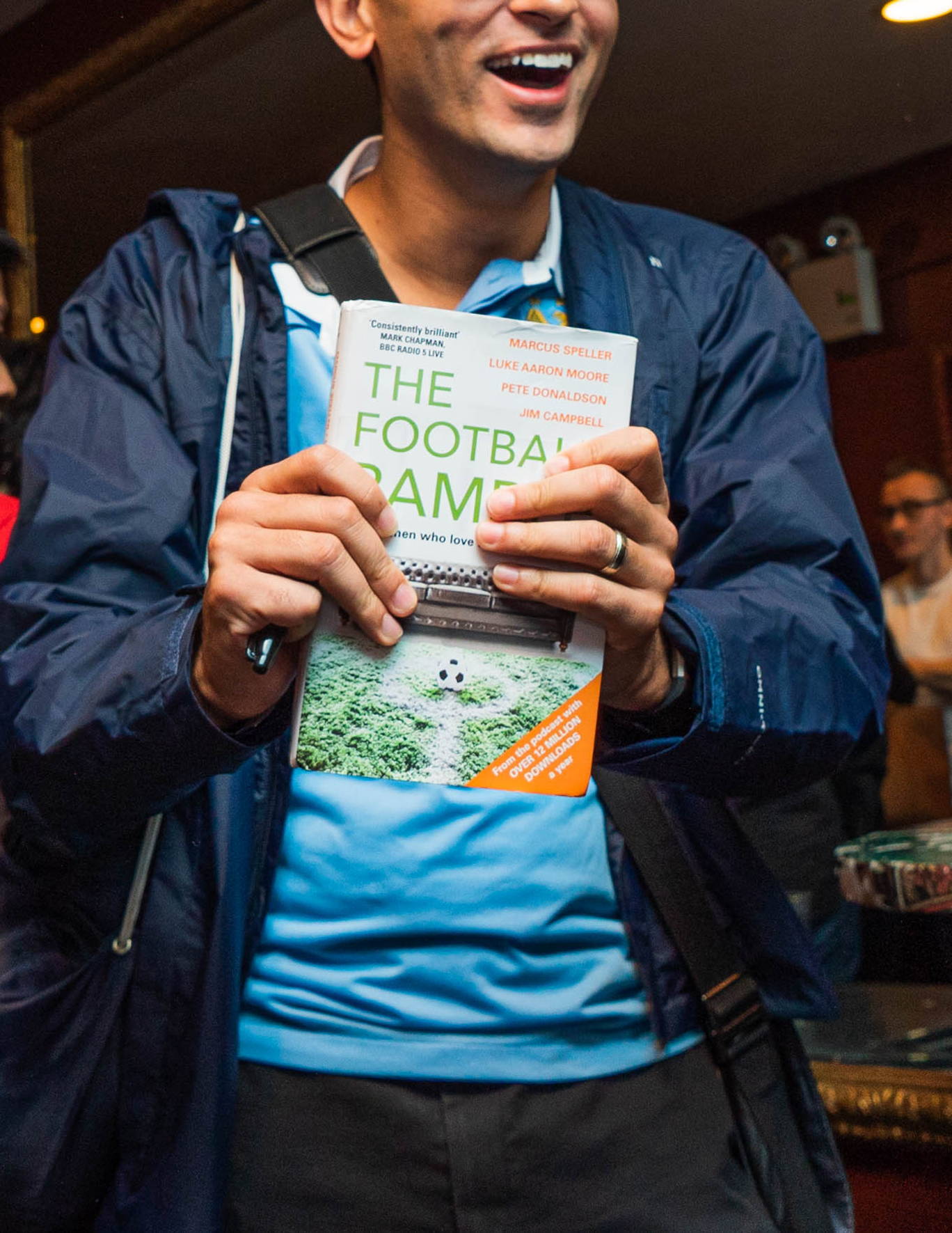 The standout aspect from shows in New York, Toronto and Chicago was meeting people after the show, some who had travelled thousands of miles or rearranged international trips to be there. Listeners came with gifts from their hometowns, or with pieces of Football Ramble memorabilia from years gone by. It was truly humbling to meet so many fans at the shows, as Football Ramble host Pete Donaldson remembers.
"I think we weren't sure how many people were going to turn up, but they were really raucous shows and afterwards people were really pleased to come up and say hello… They were really thankful for [us] being there, and were so pleased to see us!"
A cracking final night in Chicago brought the tour to the end and, by the we arrived back in London the following day, we had covered 10,500 miles across our 19-show tour. A special thanks to everyone who came to see us at any of our shows, and to Mick Perrin and Arnold Engleman for their huge help in organising the tour.