Today, Jack and Stevie from Stakhanov's hugely popular and successful podcast JaackMaate's Happy Hour are pleased to announce their new multi-year licensing deal with Spotify. One of the UK's finest comedy podcasts, discussing all things YouTube and internet celebrity culture, JaackMaate's Happy Hour releases episodes every Monday and Thursday - available only on Spotify from the 21st of September.
In 2012, Jack began uploading videos to his channel JaackMaate and in the eight years since, his channel has seen extraordinary growth. He is currently sitting at 1.34 million subscribers, with over 154 million all-time views. In November of 2018, Jack launched JaackMaate's Happy Hour in collaboration with Stakhanov - a biweekly translation of his videos into audio format. In the two years since its inception, JaackMaate's Happy Hour has seen a plethora of impressive guests including the likes of Youtubers Memeulous and KSI, as well as celebrated comedian Ricky Gervais. It's also consistently appeared in Spotify's UK Top Podcast charts.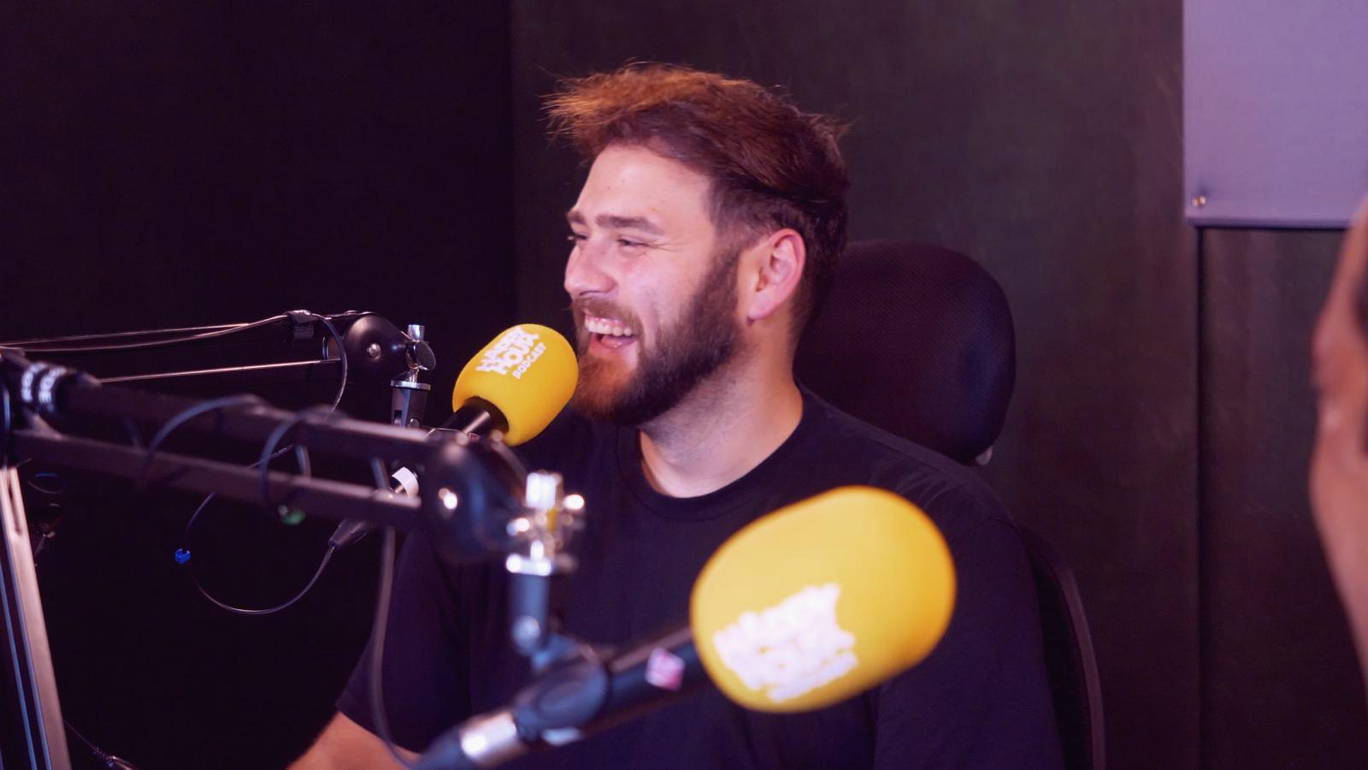 "First there was Joe Rogan, then there was some lanky ginger idiot from Norwich called Jaack, eh? I'm over the moon." Jack enthuses, "For almost 2 years now this podcast has been my pride and joy, and this deal with Spotify is the greatest reward I could have ever imagined. I feel like I've shed my YouTuber cocoon, and transitioned into a beautiful podcaster (maybe 'beautiful' is a bit of a stretch)."
From YouTube drama to intimate interviews all about the ins and outs of life, Jack and Stevie have their listeners covered. Sitting at a whopping 10.3 million all time listens, JaackMaate's Happy Hour has built one of the most loyal and dedicated followings in the UK. The Happy Hour YouTube channel, launched alongside the podcast, boasts 311 thousand subscribers and 48 million all-time views.
"Everyone at Stakhanov is absolutely delighted that JaackMaate's Happy Hour is teaming up with Spotify," Luke Moore, Stakhanov COO, "It's been a great privilege to work with Jack and the team over the past two years and help the show go from strength to strength, and with this news we're excited to see the podcast move on to the next level! Jack is the most exciting young broadcaster in the country, working with the most exciting podcast production company in the country and alongside Spotify we can't wait to see what's next." He adds: "This deal is a testament to the hard work of Jack's team and the team here at Stakhanov in making some of the most entertaining and listenable podcasts anywhere in the UK."
From the 21st of September, JaackMaate's Happy Hour will be available only on Spotify - bringing the show to the audio platform's 299 million active users. And, like all podcasts on Spotify, it will remain free and accessible to all Spotify users.