This spring, we're bringing P1 with Matt & Tommy to Leicester Square Theatre, London, for their first-ever LIVE SHOW!
The F1 season has got off to a roaring start; and so has the P1 podcast! In the month since its launch, P1 has stormed the podcasting charts all over the world, and has already reached over 1 million downloads! Whether fans have been listening to the podcast every week, catching a watch-a-long Twitch stream, or sharing some hilarious reaction clips (Matt's face when Leclerc retired = priceless), so many have already become part of the P1 community. As the season continues Matt & Tommy are ready to share even more dramatic F1 moments along the way.
So, to celebrate, Matt & Tommy will be recording a live podcast episode in the heart of London's West End, and you've got a chance to be in the audience!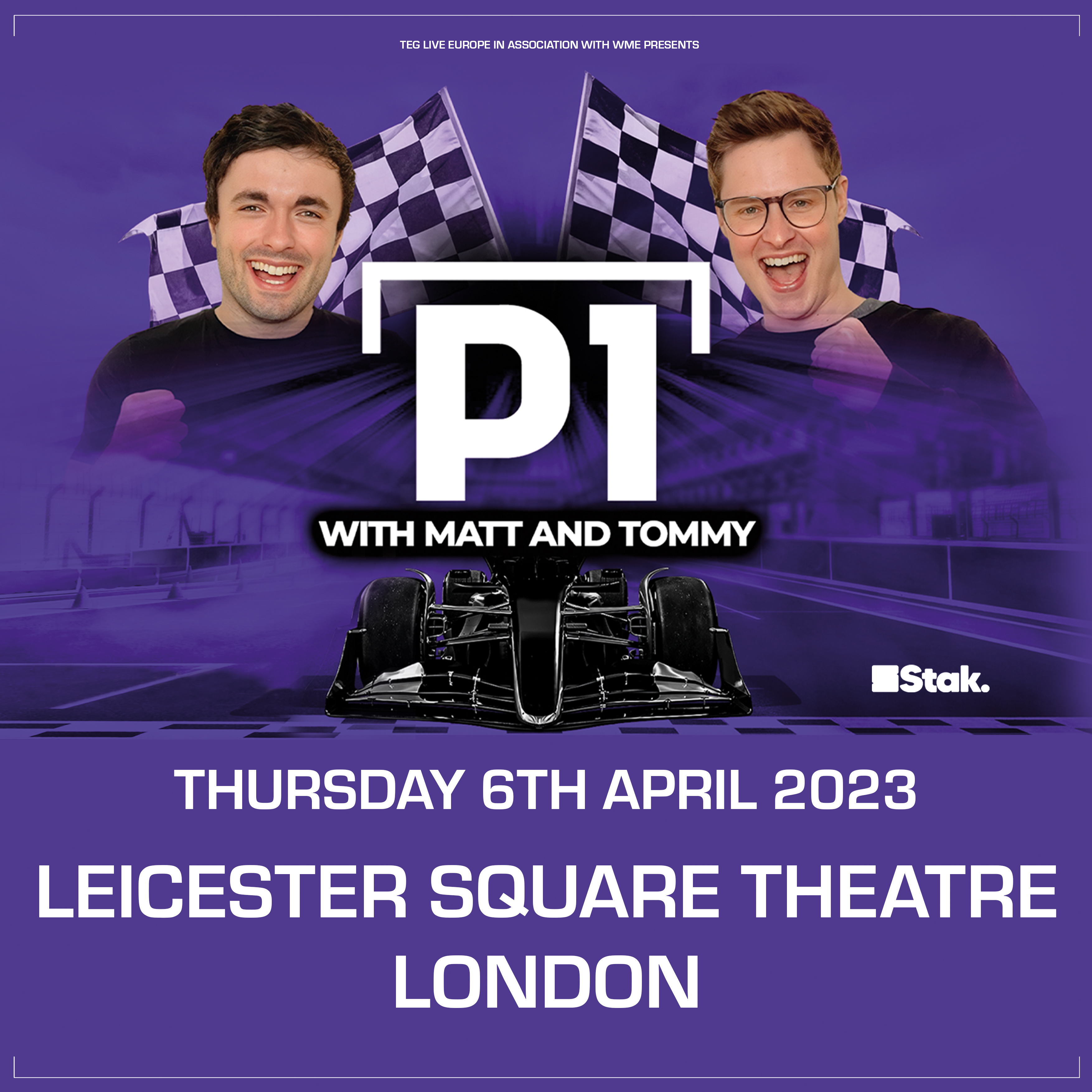 P1 with Matt & Tommy LIVE will be at the Leicester Square Theatre, on Thursday 6th April 2023
Sign-up BELOW to receive access to presale tickets when they go live on Tuesday 14/3 at 9am.
General sale tickets go live at 9am on Wednesday 15/3! You do not want to miss it!
https://bit.ly/P1LiveShowSignUp