We've got a new starter on the grid...
P1 with Matt and Tommy has joined the Stak network! Every week the pair will be keeping listeners up to speed with the latest Formula 1 news throughout the 2023 season.
Whether there is a race on or not -and with several new episodes each week- the listeners can expect episodes full of pre-race predictions, driver rankings, racing rumours, special guests & exclusive access into the world of formula 1.
But this isn't purely a podcast. Together Matt and Tommy are creating a whole new platform for the sport, leaving no stone unturned. The hosts will be bringing fans YouTube race reactions, live Twitter watch-alongs and news bursts, as and when they happen. You'll never miss an F1 moment again!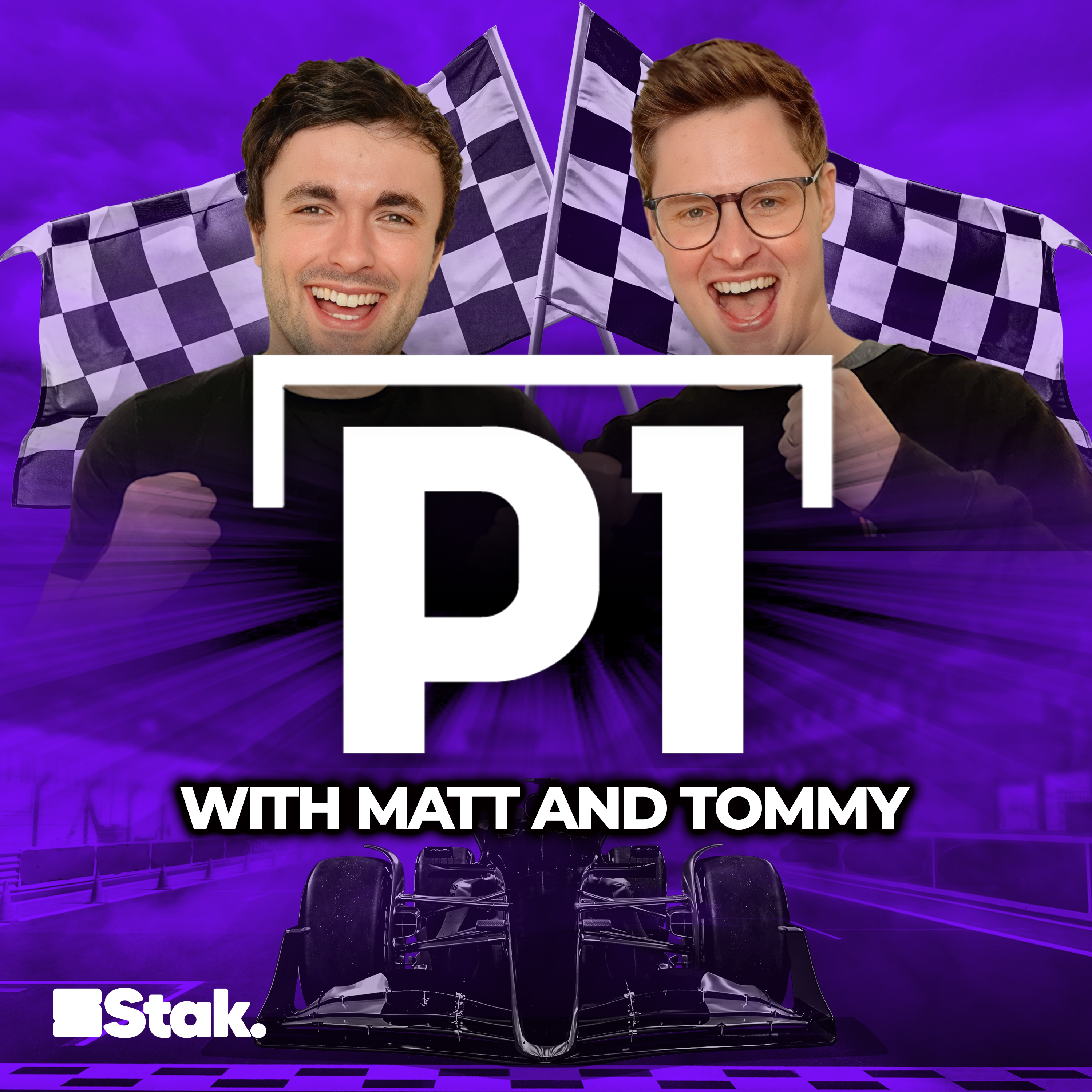 Die-hard F1 fans Matt & Tommy have formed an impressive following from their time at renowned Formula 1 outlet WTF1. With over a million followers between them, they are now embarking on their new adventure of P1 alongside Stak, with the fandom as strong as ever.
In the first week of launching, P1 with Matt and Tommy amassed a following of half a million across the podcast's social channels, with 250,000 listens. This lead toP1 climbing up the podcasting charts, and taking #1 spot in Apple and Spotify's top charts (P1 by name...), asserting itself as the definitive podcast for all the latest F1 news.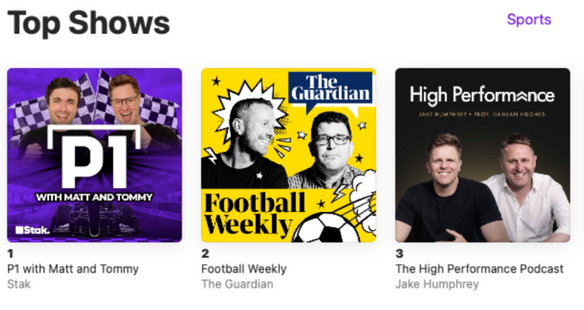 The support for P1 has been electric, with listeners sending us screenshots from all over the world showing us where P1 ranks in their podcasting charts.
The Stak team, Matt & Tommy are also sharing this excitement about this new chapter. Here are some words from Matt about the start of P1:
"The thing I have always loved most is sharing the sport I love with other like minded fans, and this is not going to change with P1. Whether it's a podcast, a livestream, a YouTube video or a social media post, we'll be there every step of the way throughout the 2023 F1 season and beyond. I'm also really excited to work alongside Stak to take the P1 podcast to another level. They have already been incredibly supportive in getting us up and running - the sky is the limit with what we can achieve with the F1 season fast approaching. It can't come soon enough!"
With the F1 season just around the corner, we cannot wait to share the on and off track excitement through P1 with Matt & Tommy. The best is yet to come!
Search P1 with Matt & Tommy wherever you get your podcasts to listen and subscribe now!