'Tis the season where millions of listeners receive their Spotify Wrapped for 2022. For Stak, this means being flooded with social posts, tweets and DMs, of people sharing how much they have been bingeing our shows. So this year, we thought that we would give you our own Stak 2022 Wrapped to show what we've been up to this year!
Stak released 6 new shows this year; Where's My Jetpack?, Eureka!, BOOM, Sports Horn, Floodlight, & The Interruption.
Since launch, the newest additions to our stable have gone from strength to strength. Eureka! was downloaded 210,000 times, and The Interruption wins the prize for Best Newcomer as it reached No.1 in the UK Documentary Podcasting charts just 1 week after its release.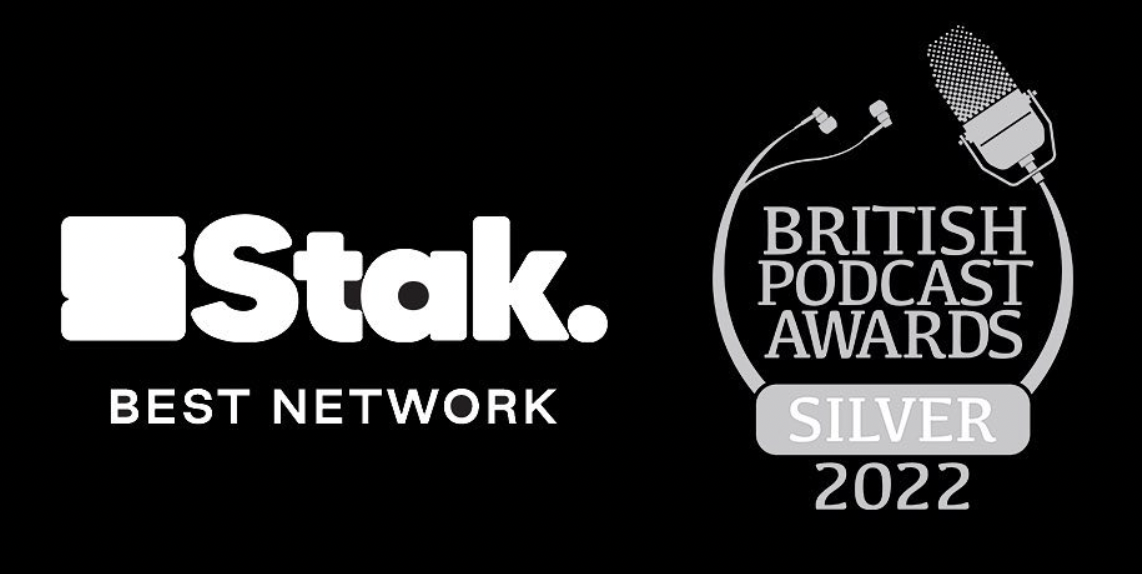 Speaking of awards, Stak and its shows were nominated for 8 awards this year. Stak won Silver for Best Network, while the Football Ramble network won Silver for Best Sports Podcast at the British Podcast Awards.
The Football Ramble's award came on the back of a hugely successful season, as England's Lionesses took home the nation's first major trophy in sixty-odd years. Upfront covered the tournament every step of the way, and has now become one of the UK's leading women's football podcasts.
On the Continent migrated over to the main Football Ramble feed and they ended the year strong; with 20 million downloads, reaching 196 countries, and being ranked #4 in Apple's UK football podcasting charts.
Some other Stak charting successes include; Abroad in Japan finishing #4 in Apple's UK Travel charts, Jaack Maate's Happy Hour placed #13 in Spotify's Top UK Podcasts, & Wrestle Me finishing #14 in Croatia's Sports Podcast Charts - who'd have thought!
Meanwhile, our mainstay The Luke & Pete Show reached 170 countries and reviewed 156 different batteries in the process. Also, Stak has reached a monumental 300 million all-time downloads, which is more than 4 times the population of the UK!

Thanks to all our hosts and the amazing Stak team for their tireless work this year. And, most importantly, thank you to our listeners for all of your support! We look forward to sharing more quality content in the new year!