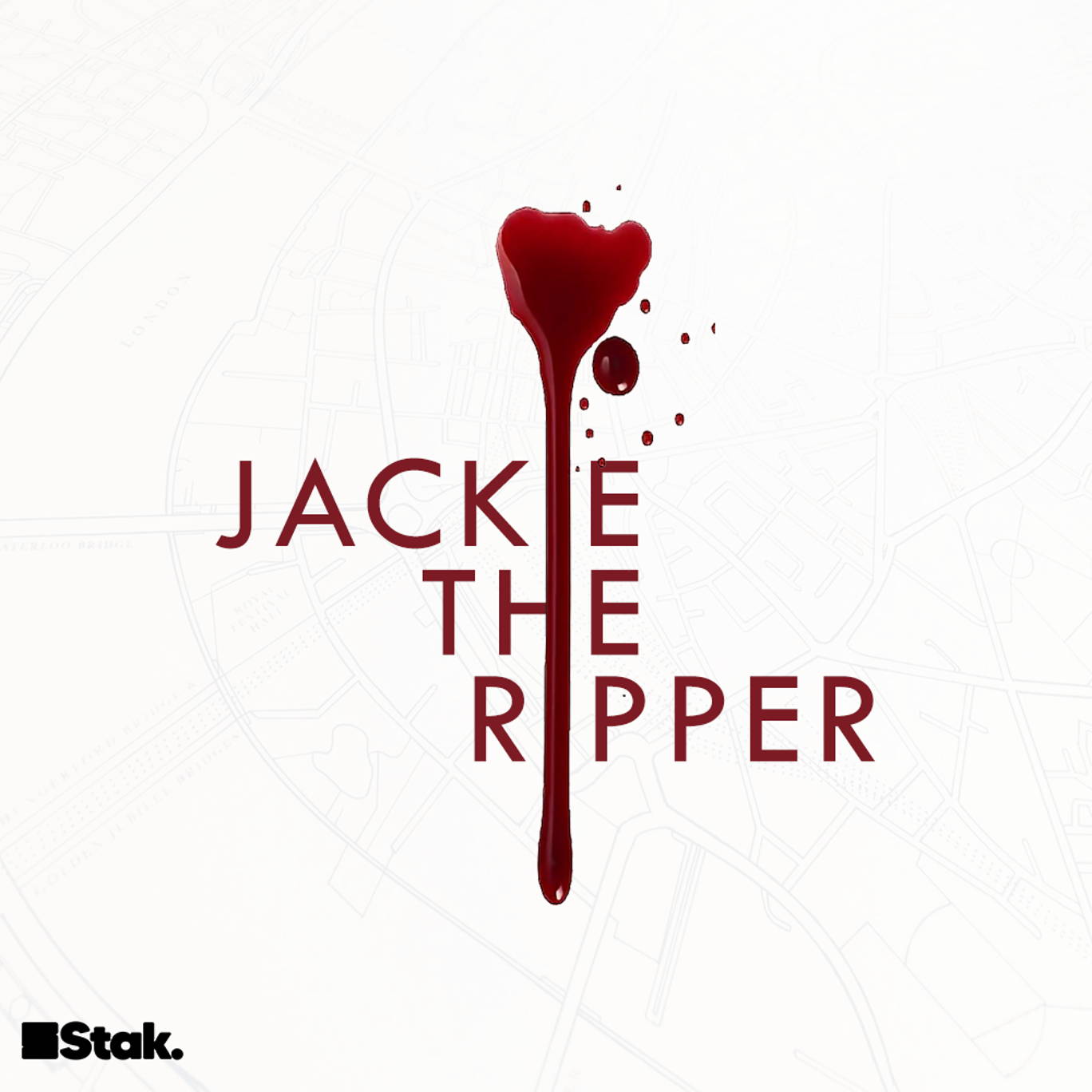 Chapter 12: Her Bad Books
Where to listen:
Detective Abberline and City of London Police set their trap for Jackie the Ripper, but will she fall for it?
Starring:
Paul Waggott as Lead Detective Freddie Abberline
Jennifer Tierney as Chief Inspector Donna Swanson
Acushla-Tara Kupe as Jill Hunter
Adam Jarrell as Acting Police Commissioner Henry Smith
Karim Kronfli as Met. Commissioner Sir Charles Warren
Marta da Silva as Doctor Georgie Bagster-Philips
Additional voices:
Sara Lynam
Lauren Ingram
Written by:
Joel Emery
Directed by:
Adam Jarrell 
Produced by:
Joel Emery
Adam Jarrell
Finn Ranson
Luke Moore
Executive Producer:
Joel Emery
Main theme:
The Antibody by Alec Slayne - courtesy of epidemic sound
Featuring:
Ventifacts by Anthony Earls - courtesy of epidemic sound
WARNING. This podcast contains explicit language and content some listeners may find objectionable.
This is a work of fiction. Any similarities to persons living or deceased, organisations, places or events is purely coincidental. All scenarios are from the author's imagination. This podcast is protected under copyright.
Listener discretion is advised.
The audio in this podcast is property of Stak.
---
Hosted on Acast. See acast.com/privacy for more information.